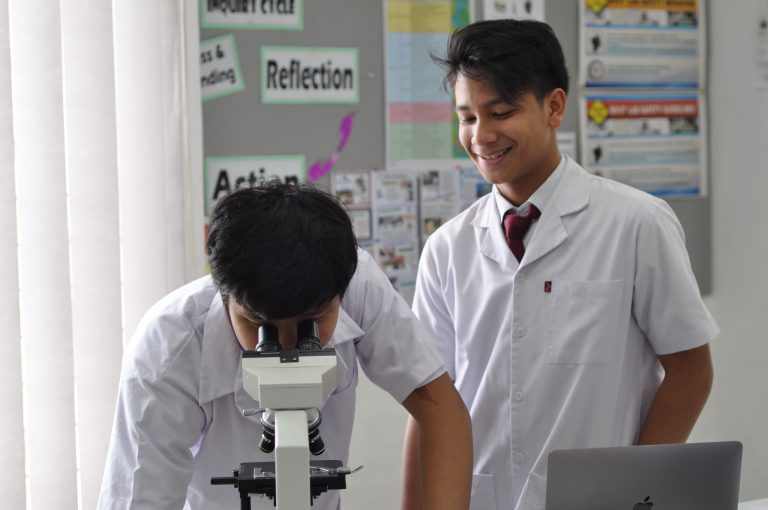 Sekolah Victory Plus Partial scholarship programme is given to students who possess excellent academic, sporting or leadership potential. Successful candidates must show not only exemplary achievement, both in academic and extracurricular activities, but also consistently model the IB learner profile and espouse our SVP CHAMPION values. 
Submission Fee Scholarship to MYP & DP
For the Recognition of Outstanding (Sporting or Academic) Achievement –  eligible for students who have been studying at SVP (internal) / new students (external) students including staff children.
Value of Scholarship Available
from 25% up to 75% submission  fee discount. 
Dates: 
Applications open in 1st January and close February 28, 2020
Duration: 
per programme (MYP or DP)
The applicant must demonstrate outstanding performance in winning one or more recognizable competitions. Each application will be assessed on its merits, but the features must be in a sporting, artistic or academic context. 
Usually the expectation will be that the competition or tournaments are considered meeting the following criteria:
Must be competitive in nature,  (so most Model United Nation (MUN), and  National History Day (NHD) 'competitions' do not count for this). 
Features a large and varied number of schools and participants. 
Features a decreasing level of knock out stages or levels of achievement that need to be passed.
The final award is limited in number to a very select few. 
Is at least local, national or international in scope.
Competition or Tournament is usually held by non profit organizations (Diknas, Olympiad, KONI, etc)
Application:
To apply click here. 
For any further information about the scholarship program please telephone or email the school.