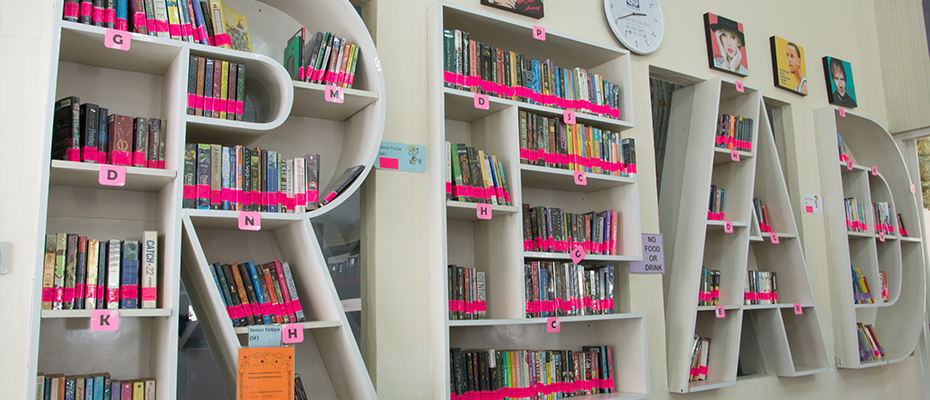 The hub of the school
Our mission
To ensure learners grow as competent, ethical users and producers of ideas and information.

To prepare lifelong learners who are effective communicators, critical researchers and problem solvers.

To collaborate and share with audiences beyond our school walls.

To model our school's mission and support learners in the pursuit of aesthetic growth and personal learning pathways.
The Sekolah Victory Plus Library is a proactive learning area where students and teachers have access to a wide range of resources in an array of formats in order to cater to all their learning needs. The collection and services of the Library are aimed at developing students' reading and research skills thereby helping them to become creative and lifelong learners. We believe that catering to the information needs of teachers is indispensable to the development of our students. The Library continuously strives to keep its resources and services updated in the interest of the entire school community. Sekolah Victory Plus is proud to have two libraries: one is for the PYP students and the other for the MYP and DP students.
The library also has a variety of online resources as well such as JSTOR and Britannica School that cater for their needs in different subjects.
PYP Library
We are easy to find. Look to the oval building as you enter the foyer area. Our door is open from 7.30am until 4.00pm. The library is open and available to students throughout the school day. 
Secondary Library
The secondary library has a strong focus on research and college readiness skills. We are located on the second floor of the new building across to the dance studio. Our door is open from 7.00am to 5.00pm. It is a cozy place with lots of natural light with seating room for approximately 40 students. The library welcomes both students and staff to research, read, study and exercise or just practice mindfulness. 
The Role of the Teacher Librarian
Manages, promotes and encourages the use of quality information and resources for students, parents and teachers

Co-facilitator in inquiry and research processes

Scaffolds support – physical and digital – for students, in support of their skill development

Teaches research and referencing skills – and critical thinking

Contributes to the academic honesty awareness, practices and standards in the school

Provides and promotes tools and knowledge products for students and teachers, through technological know-how, writing skills, curating and collection-development strategies

Tutor and affective support for students in terms of research and student project management especially TOK, EE and the Personal Project

Supports literacy development, including digital and information literacy, in relation to Approaches to Teaching and Learning (ATL) documentation for each programme

Supports curriculum development, e.g. co-planning and evolution of units

Acts as a trainer and other means of school-based professional development support

Work with relevant IB programme coordinator and other personnel who are tasked with developing specific areas of the IB programmes.
The Staff
Maryani Koswara (Teacher librarian)




maryani.koswara@svp.sch.id
Deasy Eka Ayu (Library Staff)




ayu@svp.sch.id
Lulu Utami (Library Staff)




lulu@svp.sch.id