A Lifelong Journey of Learning
A Rigorous International Education, Aligned with International Benchmarks
Our school is an authorized IB Primary Years Programme (PYP) School (www.ibo.org) and every five years we are inspected (by the best international educators). Our goal is to meet each student where they are, to ensure that all are challenged and supported to achieve more than they thought possible! Children's learning needs are met by providing a wide range of academic and co-curricular skills and learning experiences.
The Montessori method of education is developed by Maria Montessori, an Italian educator. This method focuses on the development of the whole child with the emphasis on:
independence and life-skills readiness
self-directed and hands-on activities
freedom within limits
respect for a child's natural psychological development
​Children are taught basic exercises that provide the opportunity for purposeful work and these exercises assist children in their development; physically, cognitively, socially and emotionally.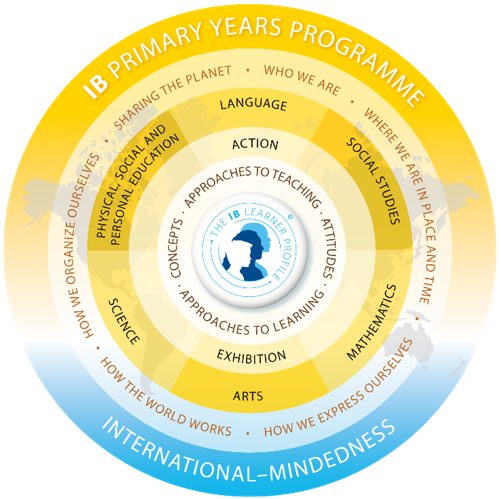 SVP PRIMARY YEARS PROGRAMME
The Primary years Programme at SVP caters for the development of children Grades 1 to 6
As an IB World school committed to providing a strong balanced programme, Arts forms a key platform for student learning opportunities.
Every child at SVP is involved in the Arts programme, covering the domains of visual arts, music and drama.
In a world where creativity, collaboration and problem-solving are key skills all leaders require, the Arts programme ensures that these fundamental skills are explored, developed and showcased in a variety of areas.
All students Grades 1 to 6 are provided with either a violin or cello, with each student involved in the instrumental string programme.
Music works in parallel with the junior visual arts programme, with both subjects enabling students to explore and express their artistic talents.
From Grades 7 to 10, students continue with their exploration of music, in conjunction with visual arts.
There are also opportunities to learn a cross section of instruments as well participate in our choir.
From Grade 11 onwards, students may select one Arts domain namely the visual art and music which best suits their interests and strengths.
Multiple Arts ECAs are provided throughout the year, across the grade levels.
We also provide lunch time and after school opportunities for our students to explore their artistic passions.
Learning Celebration
Students are proudly celebrating what they have learned by expressing it through projects and work of arts
Learning Celebration
Students are proudly celebrating what they have learned by expressing it through projects and work of arts
Learning Celebration
Students are proudly celebrating what they have learned by expressing it through projects and work of arts
Learning Celebration
Students are proudly celebrating what they have learned by expressing it through projects and work of arts
Learning Celebration
Students are proudly celebrating what they have learned by expressing it through projects and work of arts
EXTRACURRICULAR ACTIVITIES
There are more than 20 extracurricular activities students can choose to complete the academic competency
EXTRACURRICULAR ACTIVITIES
There are more than 20 extracurricular activities students can choose to complete the academic competency
EXTRACURRICULAR ACTIVITIES
There are more than 20 extracurricular activities students can choose to complete the academic competency
EXTRACURRICULAR ACTIVITIES
There are more than 20 extracurricular activities students can choose to complete the academic competency
EXTRACURRICULAR ACTIVITIES
There are more than 20 extracurricular activities students can choose to complete the academic competency