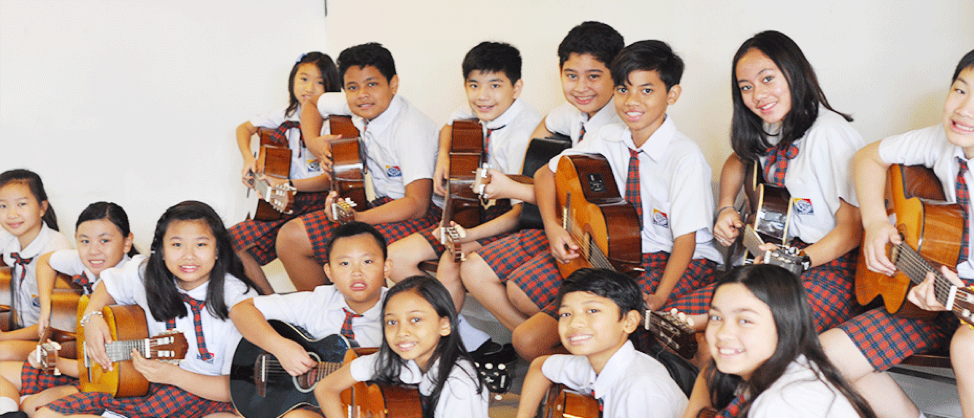 Our school is an authorized IB Primary Years Programme (PYP) School (www.ibo.org) and every five years we are inspected (by the best international educators) to ensure we provide our students with a rigorous international education and aligned with international benchmarks.  Our goal is to meet each student where they are, to ensure that all are challenged and supported to achieve more than they thought possible! Children's learning needs are met by providing a wide range of academic and co-curricular skills and learning experiences.
In the primary school we believe in learning in an authentic context. This is supported by children solving real-life problems as a daily part of the curriculum.
Primary Year Programme (PYP)
The IB Primary Years Programme (PYP) for children aged 3 – 12 nurtures and develops young students as caring, active participants in a lifelong journey of learning.
Through its inquiry-led, transdisciplinary framework, the PYP challenges students to think for themselves and take responsibility for their learning as they explore local and global issues in real-life contexts.
In the final year (Grade 6) of the PYP, the students participate in a culminating project, the PYP Exhibition. This requires that each child demonstrate engagement with the essential elements of the programme (Conceptual understanding, Knowledge, Approaches to Learning skills and Action). It is both a transdisciplinary inquiry conducted in the spirit of personal and shared responsibility, as well as a final assessment activity that is a celebration and rite of passage, symbolic and actual from the PYP into the MYP.
We believe our students
Learn through inquiry and a concept driven curriculum.
Build on prior knowledge.
Require opportunities to work individually, with a partner and collaboratively.
Should be viewed as competent and be listened to.
Are curious, inquisitive, explorers and that they interact with the environment physically, socially and intellectually.
Require support in their journey to become independent, autonomous learners.
Learn through differentiated experiences which accommodates the range of abilities and learning styles.
The Primary School encourages students to
Develop a strong set of problem-solving strategies.
Think critically.
Develop a sense of agency and self-efficacy.
Develop knowledge and skills to apply to new situations or tasks.
Continue to question throughout their lives.
Develop international mindedness.
Take action as a result of the learning process.
We provide many opportunities for parents to be involved in the education of their child since we want to ensure that our parent community is learning together with our children and teachers. Parents experience their child's learning journey and accomplishments as they are invited to come to school for Learning Celebration events.
Academic Programmes
Excursion/Live-in, expert speakers, experiments, investigations
Learning Celebrations
Immersion Programme for grade 5
PYP Exhibition for grade 6
Student Conferences
Assessments*
*Types of Assessment
Formative assessment: is interwoven with the daily learning and helps teachers and students find out what the students already know in order to plan the next stage in learning.
Summative assessment: happens at the end of the teaching and learning process and gives the students opportunities to demonstrate what has been learned
Self assessment: students reflect on their learning
Peer assessment: students assess peer learning
Ratio
Student and Teacher ratio: 23 students per class
Collaborative-teaching in each room
Specialist teachers for Visual Arts, Music, Physical Education, Mandarin, and English
Important links: