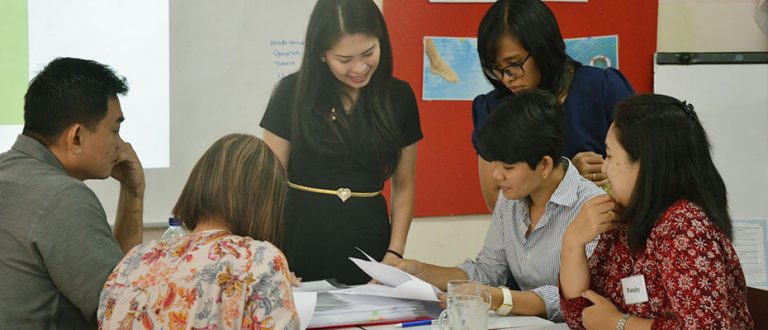 We look for faculty members who are dedicated, caring and passionate about their subject and excited by the prospect of working within a dynamic, diverse community.
Open-minded and curious, our teachers make discoveries between subjects, forming connections across disciplines. Classroom practices emphasize active, collaborative learning. team-building activities, conferences and lectures by leading educators are among the initiatives we employ to develop our faculty's teaching skills.
Professional development is an ongoing priority, as we strongly believe that a school flourishes when its teachers are themselves committed to lifelong learning. The majority of our faculty have a master's degree or higher. We are an English speaking school and therefore we expect our staff to have as a minimum an IELTS score of 7. Diploma teacher recruits are expected to have as a minimum an IELTS score of 8.
In short, our professional standards and expectations are high, and the support in place is substantial. If you are interested in joining our team please peruse our website to find out more about our school. SVP provides an opportunity to further develop your PYP, MYP and DP skills as part of a faculty that includes IB workshop leaders, examiners and Evaluation Leaders. SVP is therefore, also a wonderful place to launch your professional career within the International Baccalaureate context.