At Sekolah Victory Plus we believe all members of the school community have a voice in the creation of the school's strategic direction. As a school community we have put together a comprehensive strategic plan to support our school to become the leading IB continuum school in Asia.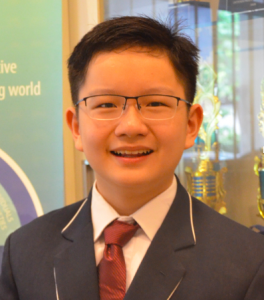 In our goals for this five-year strategic plan, we will strive to consider our programmes with a view to our history and our future. How do we build on 20 years of accomplishments in international education? What are the structures, schedules and processes we need to support student learning? In which areas do we need to evolve our programs? What new ways of working should we consider? How should we think about learning spaces throughout our school? And the most important question remains — How do we best prepare our students for the world outside of SVP ?
Our Strategic Plan provides a road-map for the school, allowing our children to engage with and succeed in an increasingly complex world. What counts as engagement or indeed success can be as diverse as the community we serve. However, they do require skills, attitudes of mind and dispositions of character that only emerge through a variety of learning experiences. The programmes of the International Baccalaureate(IB) and the IB Learner Profile and the SVP Champion mindset are a gateway to make this happen. Our inquiry-based and concept driven curriculum provides us with the ideal platform to become a research-led learning community. And, making a commitment to research brings with it a willingness to adapt and change according to findings.

We need to better understand, or better remember, our connections with and impact on the natural world. Both the delicacy and complexity of understanding needed to develop a global perspective with our actions, to have a fully functioning sense of the impact of consequences, have now become central educational imperatives. With the amazing connectivity across the planet we now witness more than a digital revolution, crucial though this is. The enormous benefits of the network society needs to be tempered by an understanding that it can just as easily generate division as it can foster collaboration. We must explicitly create opportunities for our young people to be socially, politically, ethically and culturally literate. While these literacies can be cultivated by the whole school community, there is a special role here for experiential and service learning cores of the IBPYP, IBMYP and IBDP.
We make a concerted effort to listen because our Mission Statement promises to build an inclusive school. What makes us special is the ideal that all members of the school community are members of the SVP family. We know that we can only achieve our ambitious goals if we listen to one another and apply what we learn to better meet the needs of our students and families.