Educating for a better world
Sekolah Victory Plus is the first International Baccalaureate (IB) Continuum School in Kota Bekasi. Our world-class learning community offers an exceptional educational experience and builds a connected, inclusive, inspiring environment for our students, parents, alumni, faculty and staff.
The International Baccalaureate (IB) Continuum school
The International Baccalaureate® (IB) learner profile describes a broad range of human capacities and responsibilities that go beyond academic success.
They imply a commitment to help all members of the school community learn to respect themselves, others and the world around them.
Each of the IB's programmes is committed to the development of students according to the IB learner profile.
Learn more about IB Learner profile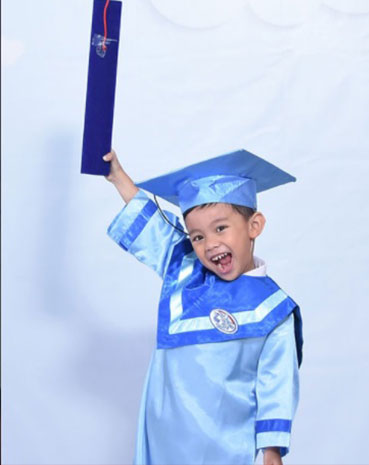 The Early Childhood Education at SVP caters for the development of children aged 6 months to 6 years old
The IB Primary Years Programme (PYP) for children aged 3 – 12 nurtures and develops young students as caring, active participants in a lifelong journey of learning.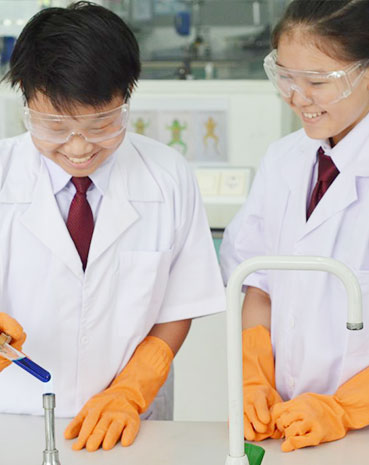 The Middle Years Programme (MYP) of Sekolah Victory Plus is for students from Grade 7 to Grade 10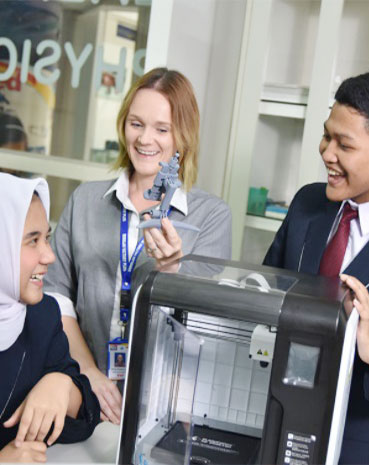 The Diploma Program provides a holistic educational experience, whereby students graduate with an expanded set of higher level thinking skills as a result of the diverse, concurrent study of specific disciplines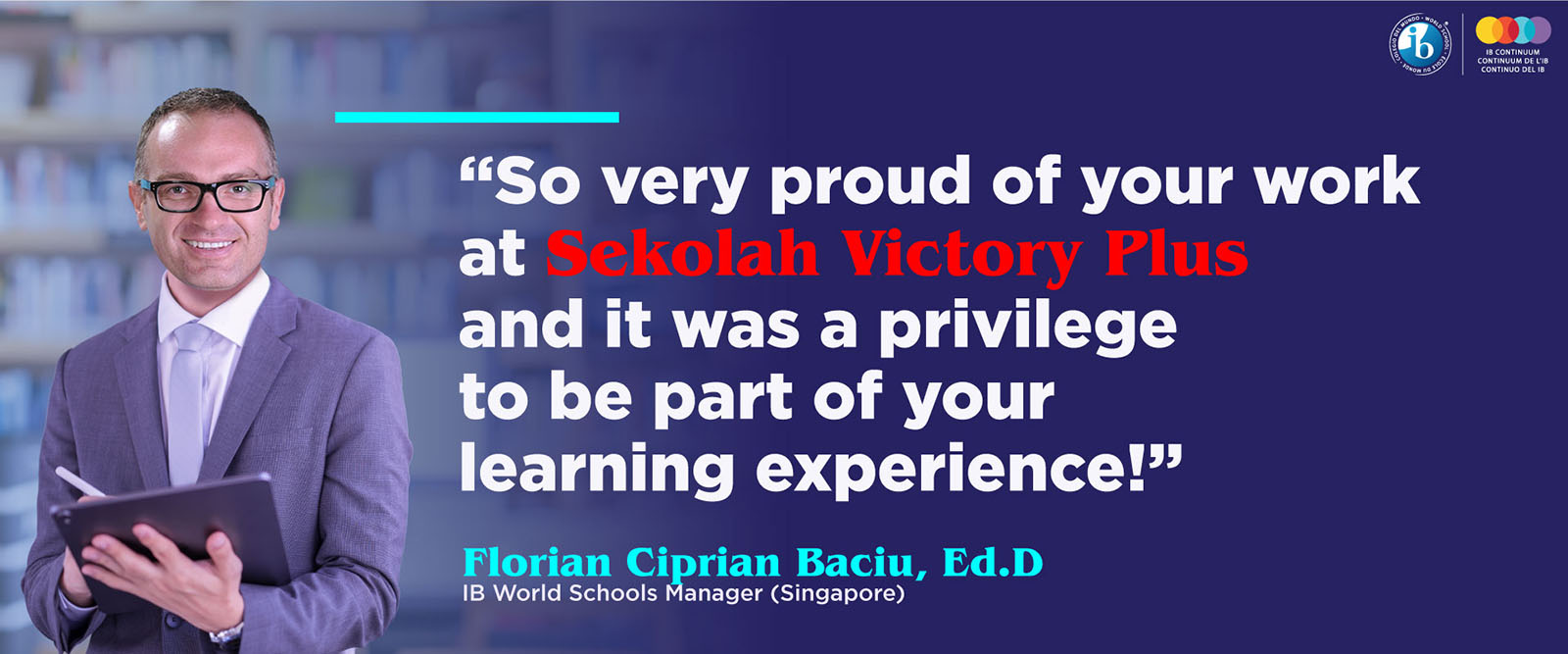 Sekolah ini bagus menurut saya,anak2 diajarkan mandiri dan dari pihak sekolah juga selalu memperhatikan anak didiknya.
"My daughter, Maria Sesilia, is now working at Schlumberger in Balikpapan after finishing her study at Trisakti University in the faculty of Petroleum Engineering. Thanks to Sekolah Victory Plus which has helped her build the path of her life."
"Thank you, Sekolah Victory Plus, for providing a strong foundation and motivation for my child to compete in the international workforce."
One of the Best School in Indonesia and Asia
Sekolah Victory Plus School (SVP) is one of the best schools in Indonesia & Asia, the proof comes from the vast list of graduates from leading universities around the world including in the USA, Europe, Russia, Singapore, Taiwan, Australia and well-known National Universities in Indonesia. SVP is an IB World continuum school, the 9th school is Indonesia to be authorized for the International Baccalaureate (IB) Primary Years Programme (PYP), Middle Years Programme (MYP) and the Diploma Programme (DP)
"Sekolah Victory Plus gave me an excellent preparation to become a global citizen. I have developed greater confidence and an ability to adapt to diverse cultures throughout my life."
"I am proud to be a Victorian, thanks to all my teachers in Sekolah Victory Plus."
"As a student in Sekolah Victory Plus, I enjoyed the opportunity to explore myself which in the end encouraged me to find and maximize my true hidden potential."
"My experience in SVP was very useful in helping me adapt to multicultural environment in University. SVP's curriculum, which encourages self reflection and striving for virtues such as courage and honesty, has also helped me to develop a vigorous attitude to learning during my time in University and beyond.
Our Mission is Educating for a Better World​
Digitally Enhanced Learning
Information and communication technology is an integral part of teaching and learning. According to the World Economic Forum there are "eight critical characteristics in learning content and experiences have been identified to define high-quality learning in the Fourth Industrial Revolution".
Nearly all these characteristics require students to be technologically literate.
Therefore, as a school we are committed to ensure we equip our students with the skills to be technologically literate but we also focus on nurturing and educating students to responsibly use technology – this is part of our digital citizenship programme.