School is a part of our lifelong journey of learning, and when we undertake this journey, we strive to be better people for ourselves, our families and our country.
In any journey, it is essential to have a starting point and a destination, and our educational journey is no different. Similarly, we must prepare for, and expect, the unexpected. In every journey there will be challenges to face and obstacles to overcome. However, we believe that through the blessings of God and the support of all school community members, we can conquer these challenges.
Our first and highest priority is to support students in their learning journeys.
We are delighted that so many students have started their educational journeys at our school, and that they will continue to become better people within our community. Trust from our parents and a passion for learning by teachers and staff are two of the ingredients that will assist us in achieving the Sekolah Victory Plus' mission and vision.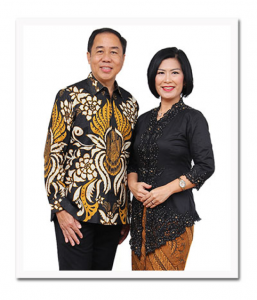 Santoso Handoko & Yustina Ries Sunarti
Sekolah Victory Plus Founders