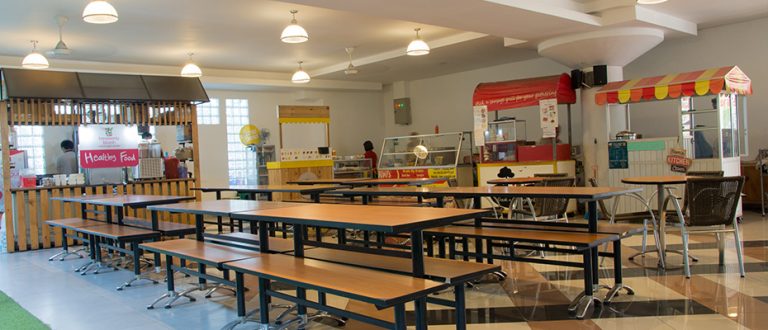 In order to provide a consistent message to children to make healthier choices, it is important that the school's food providers work together with the whole school community.
At the school's cafeteria, we have variety of food providers that have different menu for snacks and lunch.
1. Sehati Catering : 08111010703
2. Iga Bakar Catering : 08128569075
3. Healthy Catering : 08128406722
4. Sari Rasa Catering : 08121039037 / 021-82438521
5. Catering Anak Sekolah : 083899197072 (WA) / 081283913892/ 08158660250
FAQ:
1. Are school lunches free?
No, they are not. Students are allowed to choose a food provider for catering or to buy food at the school cafeteria.
2. What is the average cost of a school lunch in SVP?
It is from IDR 20.000 until IDR 30.000 / pax.
3. How does my child get his/her lunch from the food provider?
ECE and Primary School :Your child's lunch will be sent to his/her classroom before 11:30 AM.

Secondary School: Your child's lunch will be sent to the catering post at school cafeteria before 11:30 AM. Your child should take it by him/herself.
4. Can my child bring their own lunch from home ?
Yes, they can bring it in their bag or it can be dropped off at the outside of the cafeteria.